Assisting Brands Through Huge Transformations
[Strategy]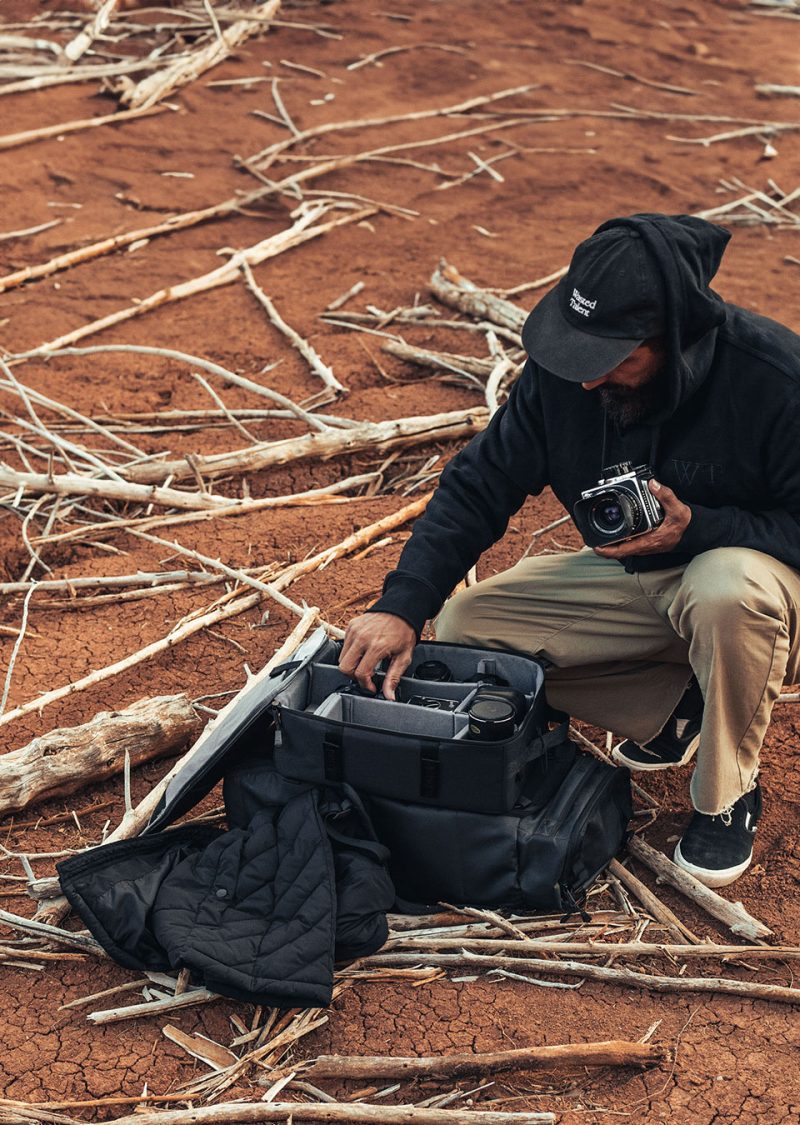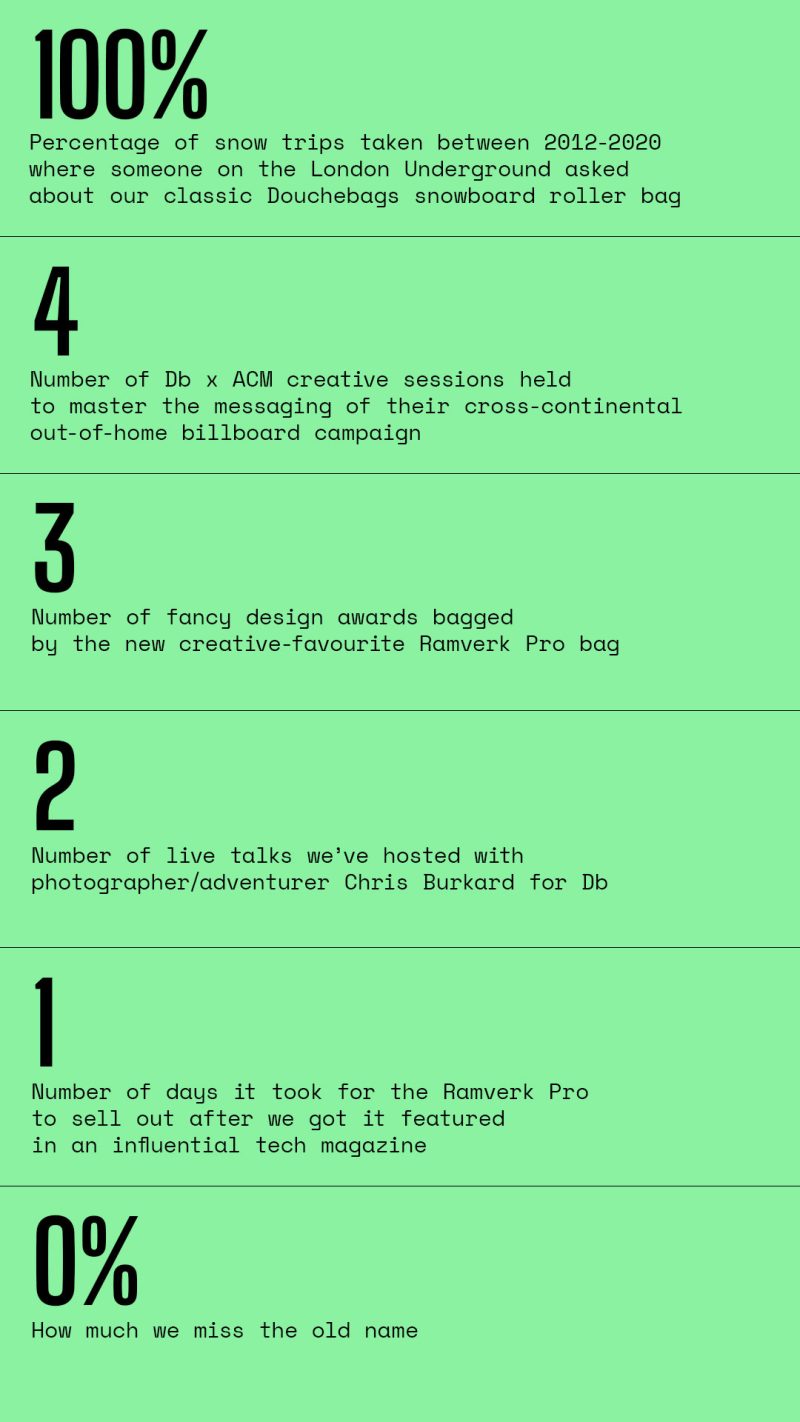 A little bit of this to explain a lot of that…
The last time we used the phrase "Douchebags" – in a professional setting – was aeons ago. At least, that's how it feels given how far our favourite Scandinavian luggage client, Db, has come since its earthquake-sized brand redirection.

Shaking off a name that got a few chuckles from their core snowboarder consumer in 2009 is the big flashy headline in this rollerbags-to-repositioning riches tale. But what good is a headline without a cracking story?

[hits play on gut-rumbling wrestling entrance music] Enter… [fireworks: go] ACM.

As Db dialled down a comms platform full of viral stunts (remember when they, er, zipped a skydiver into one of their bags and lobbed him out of a helicopter?) and ramped up a community fuelled growth model that has made it the professional creative's go-anywhere go-to, we were right there to make it happen the right way.

We've turned the ACM toolbox upside down for our work with Db. Multiple events; out-of-home creative advertising; huge product launches; reams of media coverage; and spot-on influencer seeding. There's a lot going on, and it always speaks to both sides of the Db divide – something we can guarantee no other agency could handle.