Leading An Olympic Medal-Winning Content And Social Strategy
[Strategy]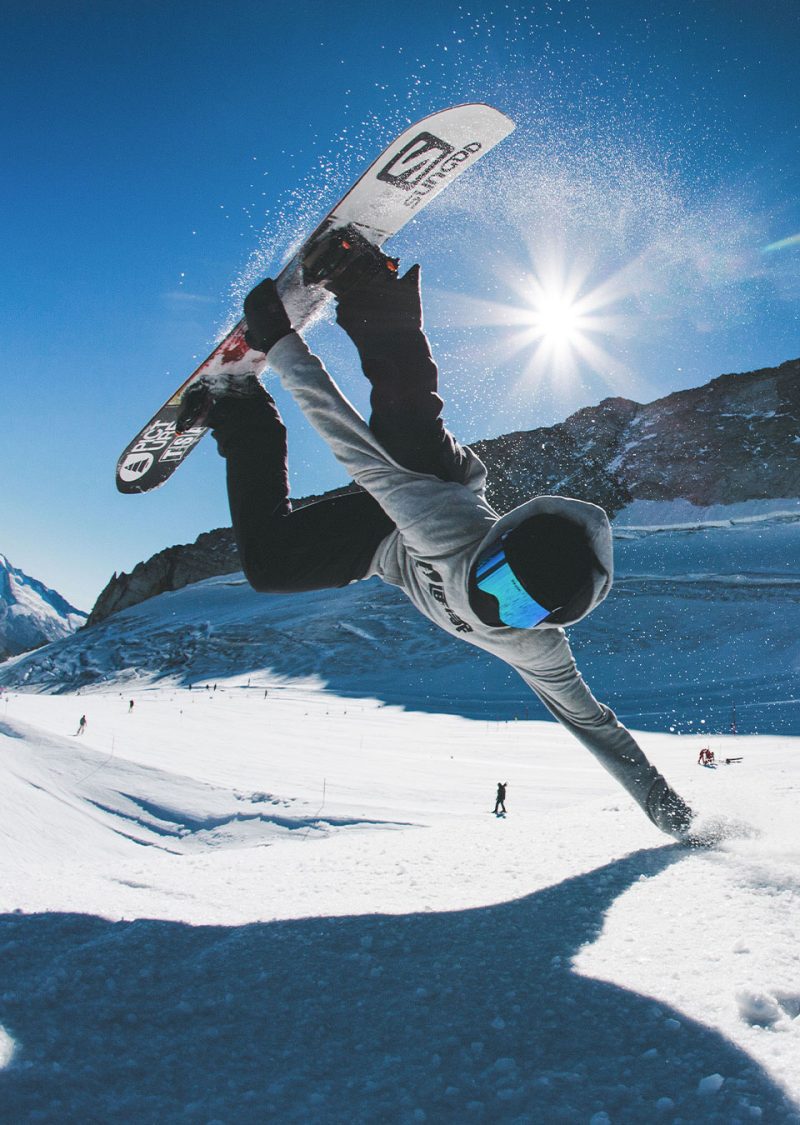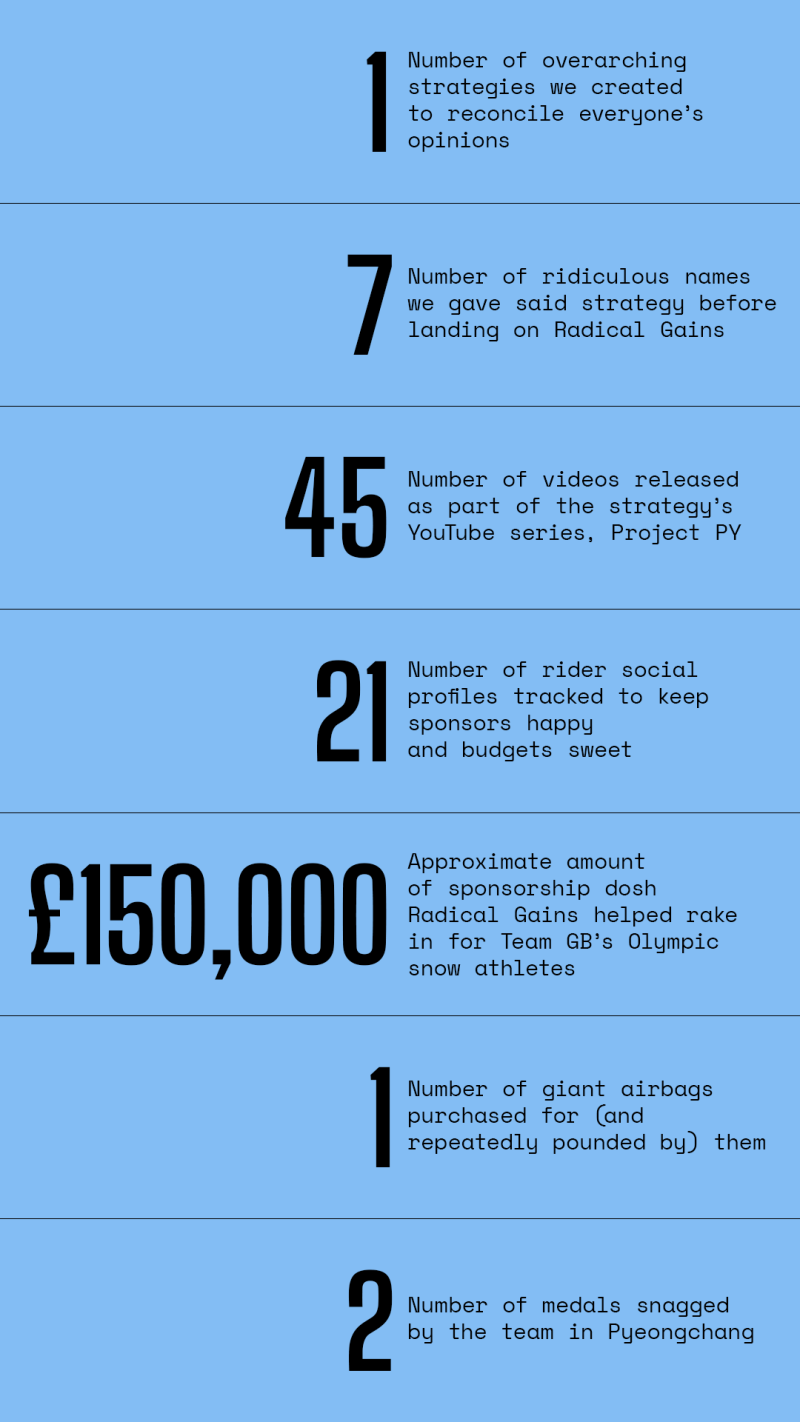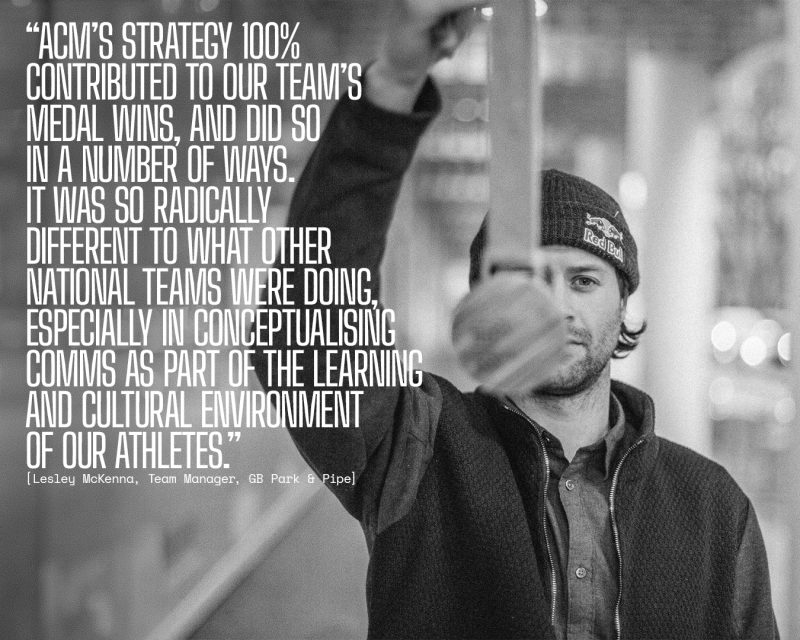 You want details? We got details
Radical Gains - pretty ace name for a strategy, right? It's an ACM creation that couldn't be more 'us' if it tried – not only in title, but in content and execution, too.

This single and easy-to-grasp package for GB Park & Pipe was four years in the making, and covered content, social media, and comms outreach; was pieced together using every bit of our accumulated professional and cultural experience; and, most importantly, found the perfect balance between chasing mainstream sponsorship and safeguarding the grassroots culture that defines the identity of our snowboarding and freeskiing communities.

Its execution built the profile of the team through a tight comms plan, spoke to a mainstream audience while staying true to the core values of snowsports, and - as proven by the contracts they landed with key partners such as Hertz - sold the concept of supporting GB Park & Pipe as an unmissable opportunity.

Did it play a major role in the three bronze medals won by our homegrown talent in Pyeongchang that year? We'd never be so pretentious to suggest it did. GB Team Manager, Lesley McKenna, thought so, mind.