Lighting A Rocket Under The Boring 'Film Night' Format
[Creative]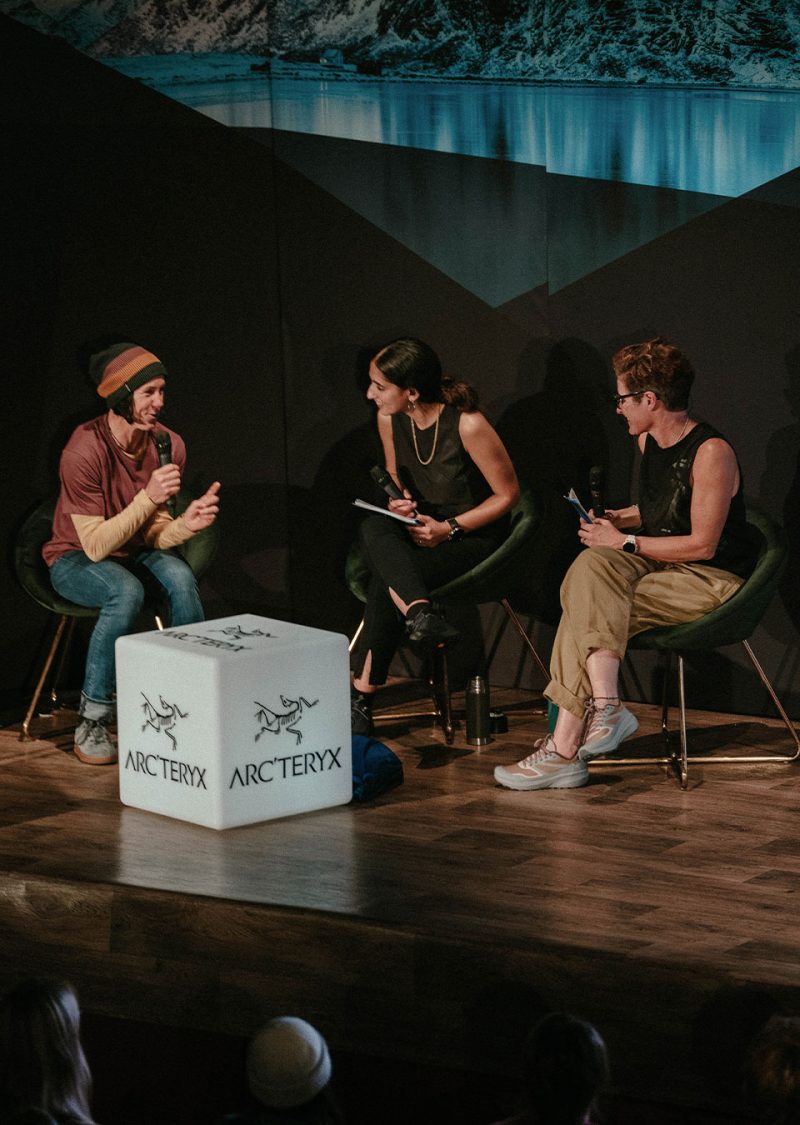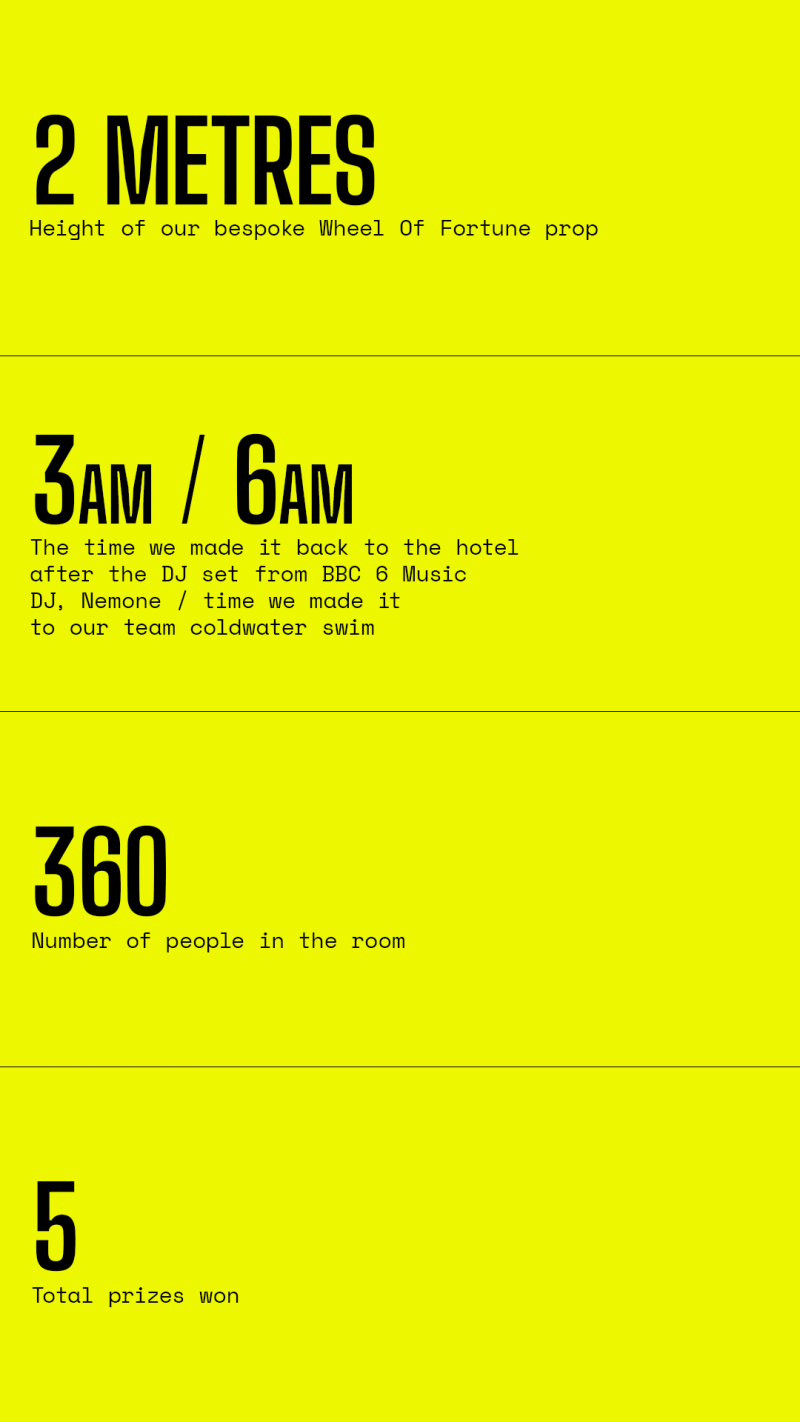 Incoming: some very humble bragging
When a reference to a classic 80s game show hit the digital desk during our Arc'teryx x Kendal Mountain Festival creative brainstorm, we realised our session had reached its peak.

We've been to enough brand film screenings (900 and counting) to confidently declare them *cups hands around mouth* boooooring.

It's precisely why the stage at our Arc'teryx Women In Adventure film-night-panel-talk hybrid featured more than just a big brand vinyl sticker and a spotlight: we installed a two-metre-wide prize-giving Wheel of Fortune to keep our huge crowd extra engaged through breaks in the empowering female-first film roster and conversation. A monster wheel, it should be said, that was a total logistical nightmare to transport along the squeezebelly lanes and paths of the Lake District. Worth it, though. Really, really worth it.

With the sort of idea-to-event timeframe to lose sleep over, did we question whether we could pull it off? Sure. Did we create the most talked-about event of the festival? You bet. Will our Radio 6 DJ-fronted afterparty go down in KMF legend as the wildest the outdoor weekender has ever seen? Without question.