[09 oct 2023]
Twelve Years Of ACM x Arc'teryx: More Than A Decade Of Doing It Differently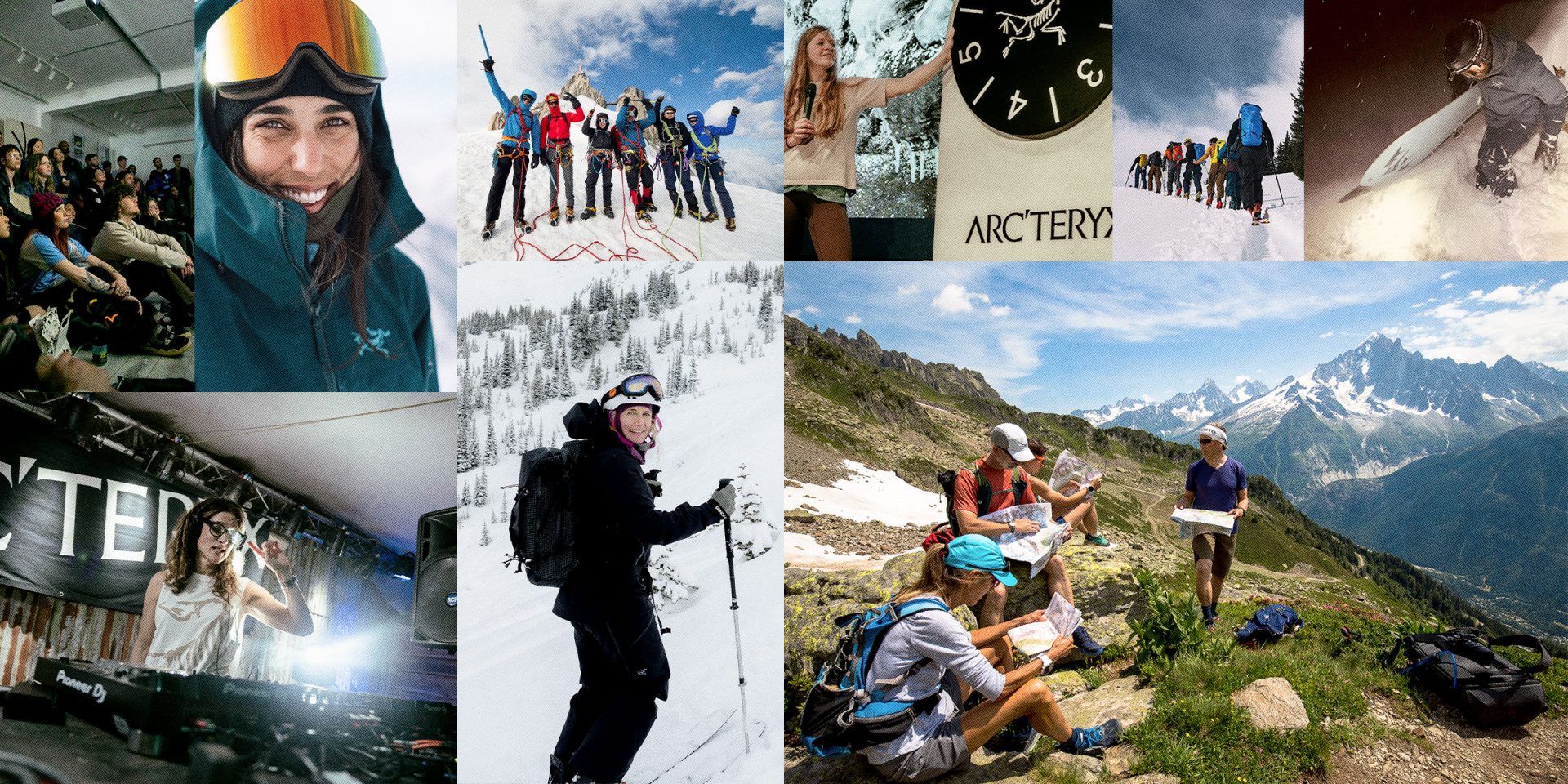 As Arc'teryx launches No Wasted Days, its largest brand campaign to date, ACM co-founder Jojo White reveals the key to finding – and absolutely loving – our longstanding client partnership
I'll tell you a secret. It's the secret to Arc'teryx. I know it because I've worked with them for over a decade. And I know they won't mind if I share it.
Picture the scene: a sunny morning back in the heady days of the OutDoor show in Friedrichshafen, Germany in 2010. I've just slipped past the security guards at the trade event's closed main gates to arrive early for a 07:30 meeting with Arc'teryx's revered creative director, Tom Duguid. I've got sweaty palms – this is a really big deal! – but soon enough Tom's Canadian charisma puts me at ease. In a matter of moments, we're bonding over techy fabrics and micro seams and chowing down pretzels.
So the ACM x Arc'teryx relationship begins. Twelve years later, Arc'teryx has grown from the dirtbag climbing brand I met that morning, and become one of the most in-demand labels on the planet. It's earned fans in every sport and fashion scene, and been worn by the biggest celebrities on the planet – honestly, some of the requests we get are wild – while remaining the beloved go-to for Gorpcore kids.
Yet, throughout its journey, its feet have never left the dirt. While a select few competitor brands have also seen a huge rise in mainstream popularity (do we really need to mention names here?), Arc'teryx's commitment to the core mountain athlete hasn't strayed from the centre of strategy. Just look at this week's massive launch of No Wasted Days – a multi-faceted campaign of unexpected stories, outreach, and opportunities that's so true to the brand's unique perspective and beliefs.
You're right. That absolutely sounds like the media comms chat you'd expect from the brand's media comms agency. But these are my words – words that I fully back. I've seen it, I've felt it, and, yes, I've even smelled it.
The magic takes place at the Arc'teryx design lab, in British Columbia's west coast mountain range. I've been there plenty of times. It's awesome. You'd love it. And it's where I found the secret to its greatness.
Imagine an open-plan science laboratory. There are tools all over the place, and experts making and breaking products all day long. There's a constant stream of collaboration between teams. People are building bizarre machines from random objects and using them to find the limits of materials, talking through their techy dialogue as it happens. It's hands-on at every level, not least in the testing, re-testing, and re-re-testing of every stitch and seam, and the quality control process that is without doubt utterly obsessive.
Conversation and feedback in the R&D department happens in real time; the entire room feels thick with the buzz of creativity and innovation; and you can actually sense the progress being made inside that lab.
There are ski boots, small dogs, materials, medium-sized dogs, papers, harnesses, and big dogs spilling out from under every desk. It is, in the nicest possible way, orchestrated chaos. But it's also exactly what an HQ run by professional, diehard, and passionate core outdoor enthusiasts should look like.
"There's a simple formula to what's kept our relationship fresh, challenging, and exciting after 12 years: there's an unapologetic pursuit of excellence, a drive to defy convention, and a culture of full trust in the team."
Not a lot of people know the secret to Arc'teryx's success. But I do: however you see the brand in 2023, Arc'teryx is still, genuinely, as dirtbag as it was the day we first met.
I think there's a simple formula to what's kept our relationship fresh, challenging, and exciting after 12 years: there's an unapologetic pursuit of excellence, a drive to defy convention, and a culture of full trust in the team. And we wholly believe in the same here at ACM. Both of us are fired up to find perfection through fresh ideas that shake up the norm.
Allow me to prove it. While we've been cooking up a series of industry-shaking activations for the end of this year (see you at Kendal Mountain Festival, right?) and beyond, the Arc'teryx team and I have spent this week looking back on ten of our favourite moments together, recalling some epic events, massive store launches, late-night afterparties, and (possibly not suitable for public release) après sessions. This is what we finally boiled it right down to:
The Arc'teryx Alpine Academies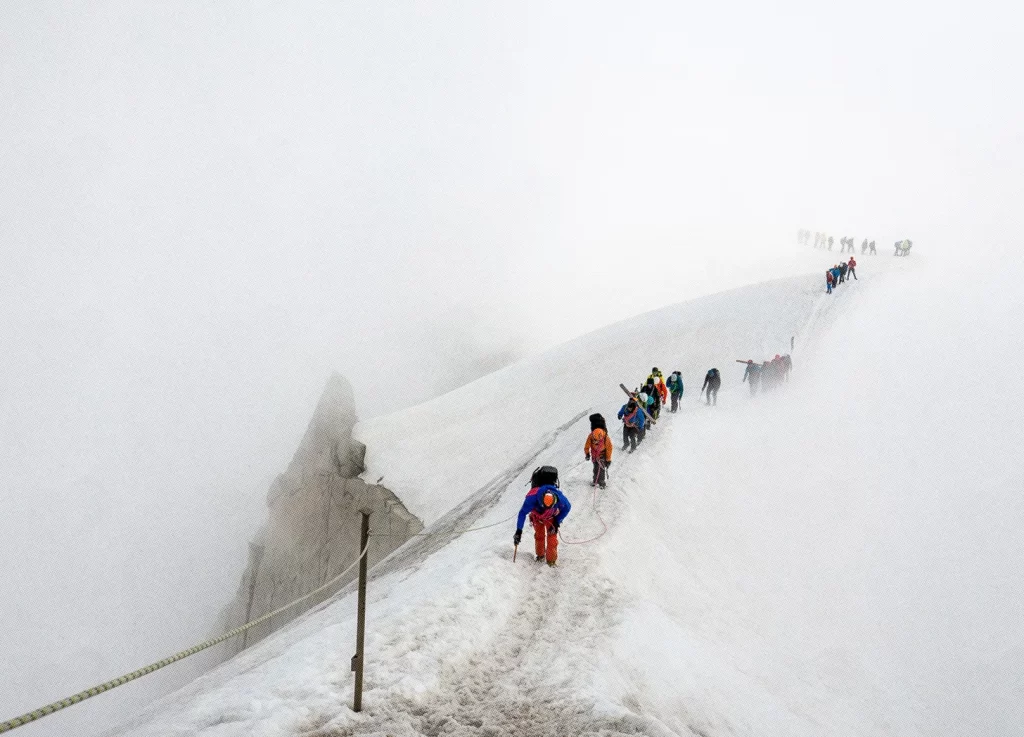 Andi Flores, Arc'teryx Brand Communication Manager EMEA, says: "Back in 2010, we started the Alpine Academy story – a series of events that has grown from a small grassroots get-together to a globally acclaimed alpine extravaganza with an epic music lineup (and that plenty of other brands in the outdoor space have tried to replicate). It really has become the Glastonbury of our event schedule, and ACM has been a vital part of all 12 of them. They've hosted media, influencers, and TV crews, and brought big names like Climb Magazine and Sky Sports into the action.
"This year was probably the most challenging of them all. When intense storms put an end to our Friday clinic schedule, ACM – in the role of media coordinators – had to think fast and pull together a rapid media-athlete workshop for 24 international media guests. It worked out though, and even with technical GORE-TEX outerwear on, nobody wanted to leave the cosy workshop and head back out into the mountain rain."
The Athlete Interviews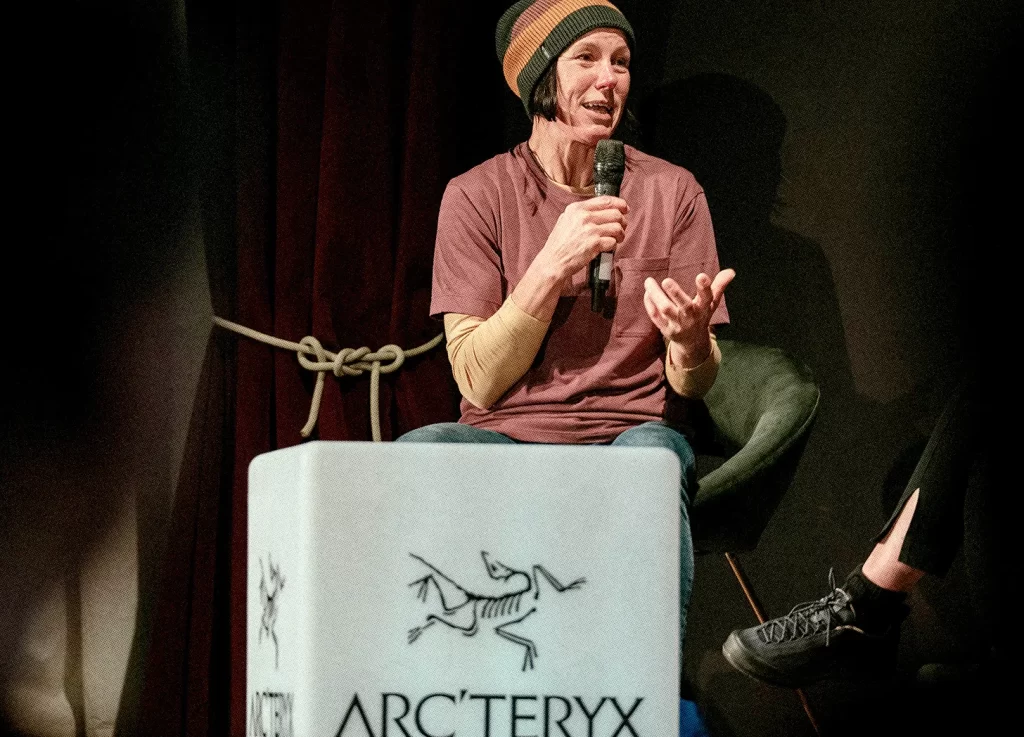 Jojo says: "With the best pro team in the industry, it'll come as no surprise that ACM, as Arc'teryx's comms agency, has taken media to some of the wildest places on earth to conduct interviews with the brand's athletes. We've coordinated chats with endemic titles at crags, on mountains, during city runs, and in the backcountry, with the likes of Henriette Albon, Florian Reichert, Ines Papert and more. One that stands out? I'd say listening to a Fall-Line journalist speak to freeride legend Silvia Moser; she's just amazing at vocalising her passion for increasing female participation in action sports."
The Kendal Mountain Festivals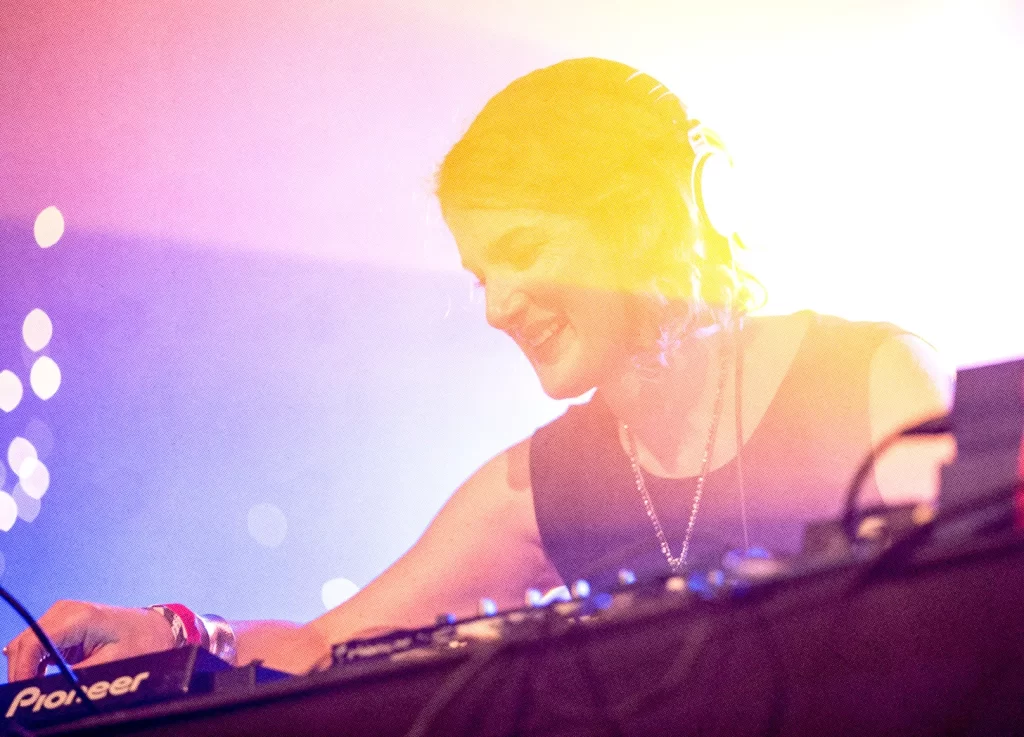 Andi says: "We've all been to enough film nights to know the traditional sit-down-and-watch-it format is tired. For KMF 2022, we didn't just want to see our logo stuck to the side of a stage. We wanted ACM to throw us a wild idea that would shake things up. What they came back with was pretty out-there, but we loved it: a Women In Adventure film night in a gameshow format, complete with golden tickets, money-can't-buy prizes, and a six-foot retro Wheel of Fortune to spin away on. Not just that, but a massive afterparty, too. It was brilliant – tickets sold out in a flash. We'll be back for round two this November. Get ready to spin that wheel…".
The HQ Trips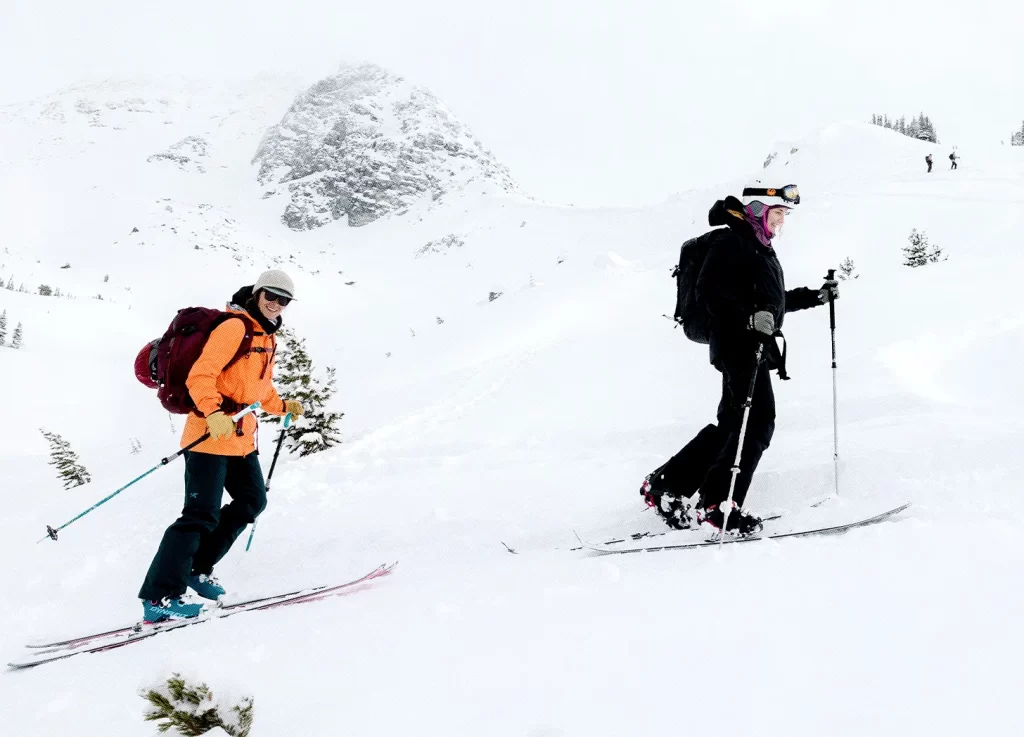 Jojo says: "At ACM, our work is our play, so working with a brand that blurs the lines as well as we do is a real privilege. Any trip out to see Arc'teryx – and there's been many – usually involves backcountry skiing, mountain biking, trail running, or climbing. It's Arc'teryx's proximity to, and enjoyment of, the west coast mountain range that not only makes 'work' trips more like play dates, but is the secret sauce that fuels its in-house design centre."
The Freeride Academies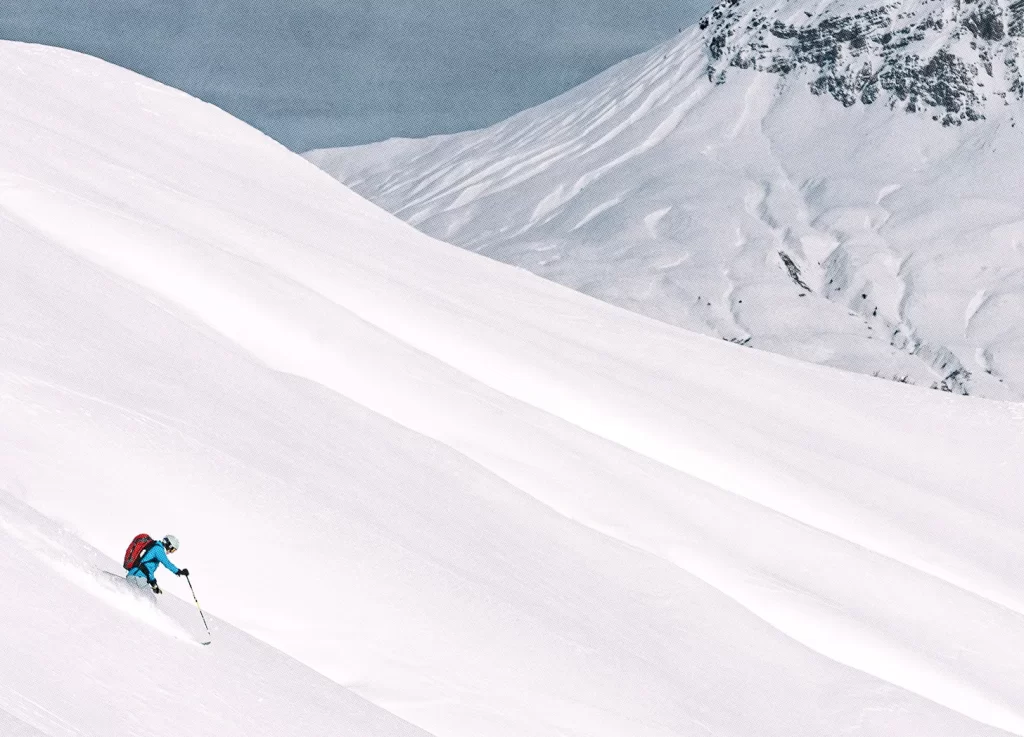 Andi says: "2023's Freeride Academy was huge! A weekend of huge turns, amazing backcountry stories, hands-on gear testing, and some big athlete names in the mix. ACM got the UK's leading endemic snow titles, such as Fall-Line, In The Snow, and Ski & Board over to St. Anton to not only experience the whole thing and interview our riders but to up their skills in the pow, too."
The London Store Launches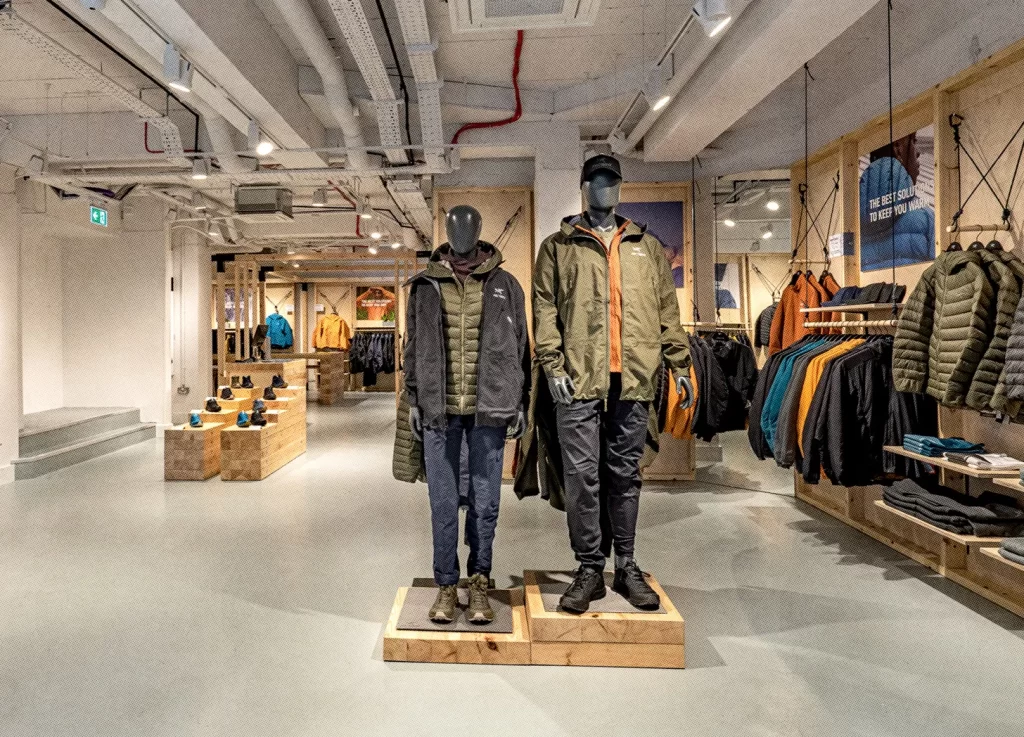 Jojo says: "Not even ACM's busiest summer on record could get in the way of us shouting 'There's a new bird in town' to the UK media in 2023. Our now famously anti-agency approach to events and comms tore up the traditional press release format and lured the Financial Times, Stuff, WIRED, Nat Geo Traveller and more to Arc'teryx's new outpost in Battersea Power Station in its opening week, and secured not only product stories but huge interview profiles, too. Oh, and my favourite moment from 2021's Covent Garden store launch? Gotta be the total lack of technical difficulties we faced when dialling in the design team from HQ to take questions from our audience of media guests."
The Media Launches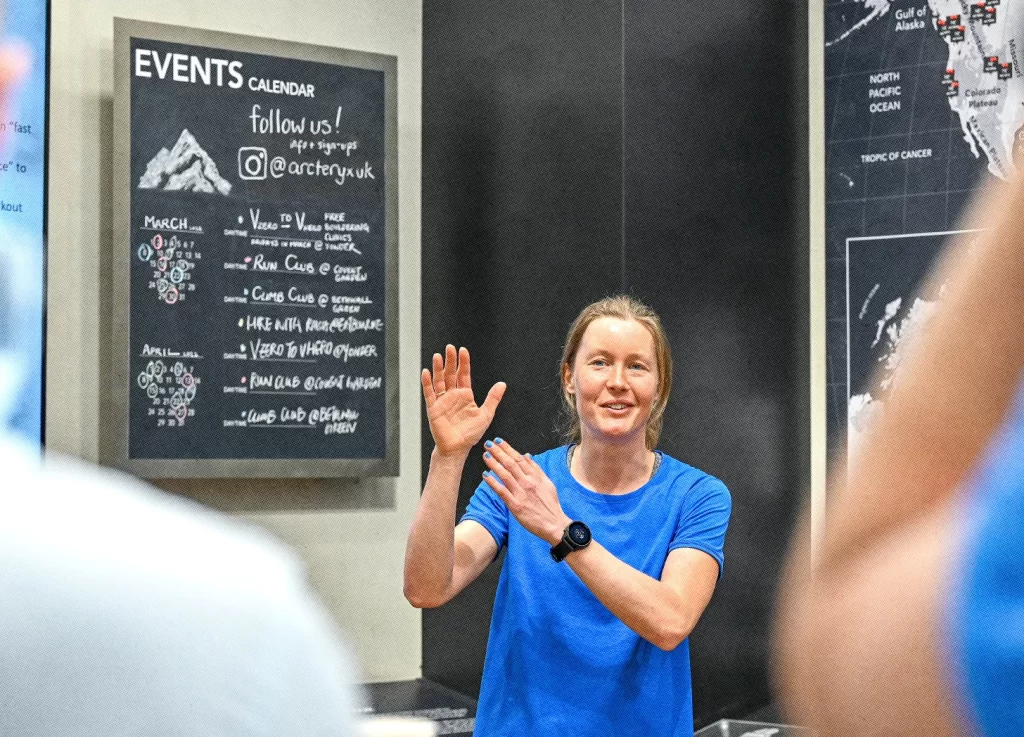 Andi says: "The Norvan LD 3 launch back in March 2022 just seemed to work perfectly. Running media and influencers were invited to our Piccadilly store to not just 'meet' the shoe, but to put it through its paces. ACM enlisted the help of Arc'teryx athlete Henriette Albon to lead a chilled and chatty 5K run around the city, returning to base for an interactive Q&A with our design team that gave our guests all the intel needed for informed, experiential, and technical editorial write-ups and reviews."
The Women's Backcountry Academies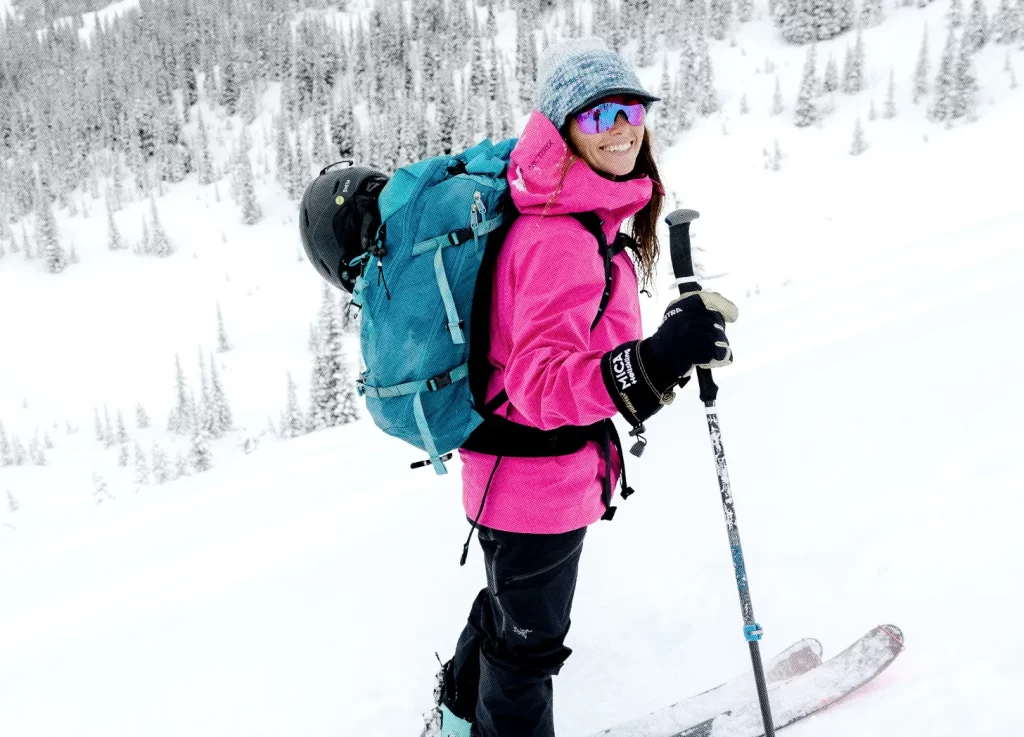 Jojo says: "I'm aware that my job sometimes takes the old phrase 'a good day at the office' to a different level. But it went a bit stratospheric in 2023, when I found myself thigh-deep in backcountry powder, midweek, in Whistler, with an all-female team of mountain guides and superstar athletes Michelle Parker and Izzy Lynch. I was there with a selection of wonderful UK media to join the Women's Backcountry Academy, and see through a packed itinerary that took in a trip to ARC'One – the brand's super-advanced and futuristic testing facility – as well as design team interviews, workshops around Arc'teryx's commitment to female innovation, and plenty of powder laps, too."
The Film Nights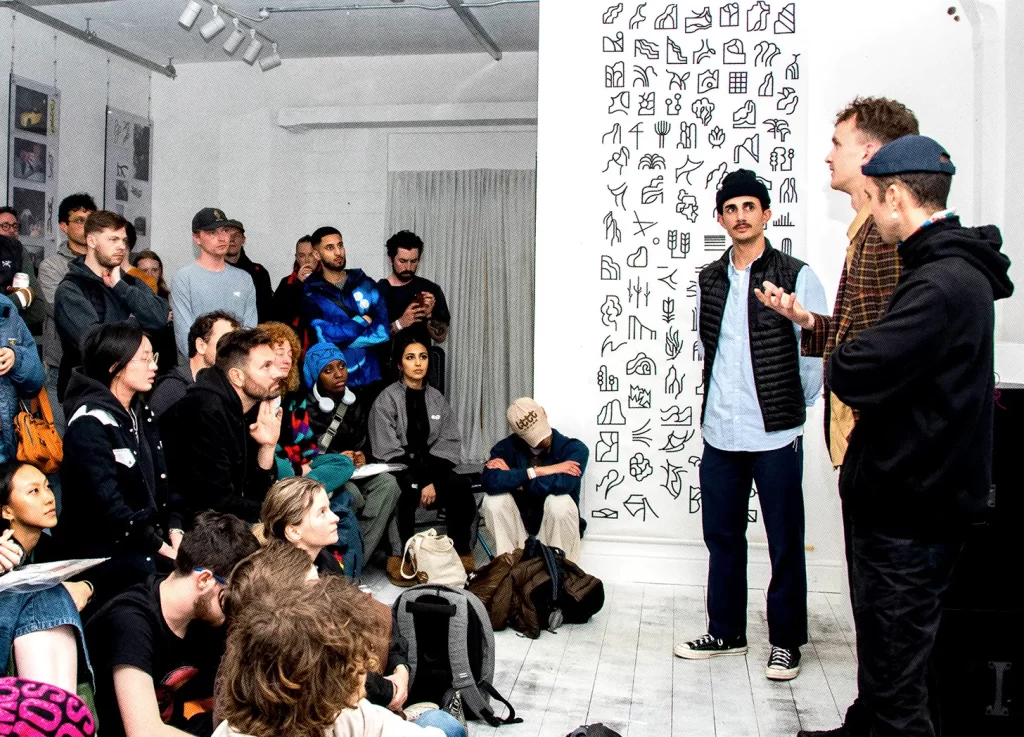 Andi says: "Kendal Mountain Festival showed us that ACM doesn't do conventional movie nights, so when we wanted to launch our films A Line Alone and Keep It Real in 2022 alongside an immersive art and photography exhibition, we knew they could pull it off. The venue looked so great, and the amount of happy faces in the event photography just prove how well it went. The Brick Lane bagels were an amazing addition to the cold beers and big DJ sets, too."
The European Flagship Launches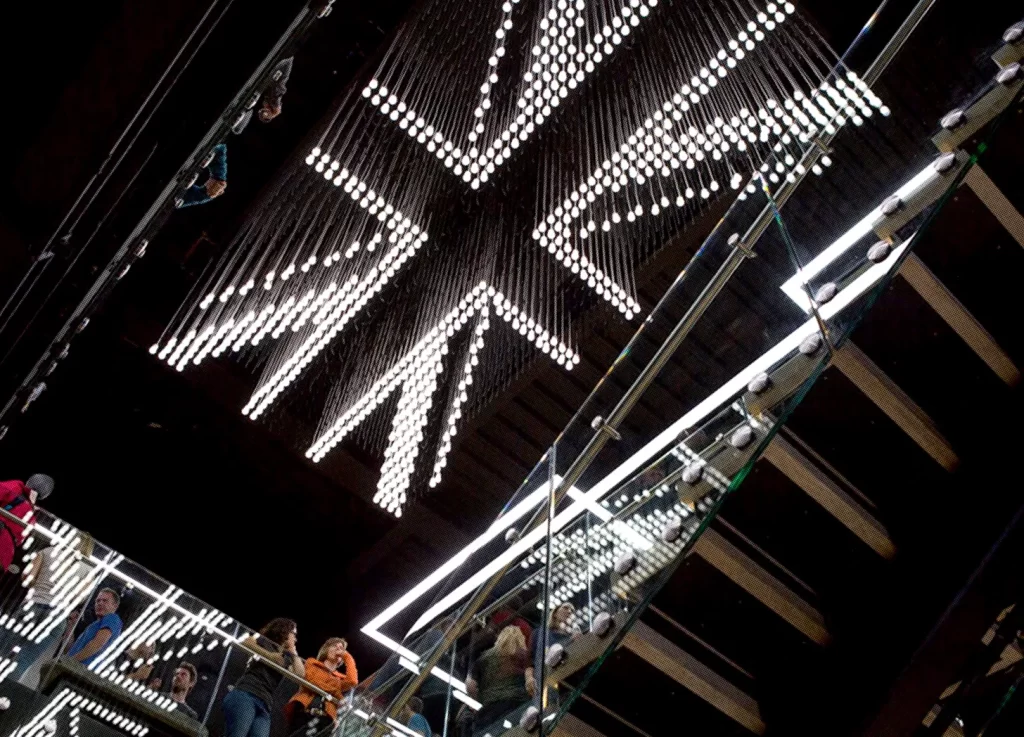 Jojo says: "'Fill the room with a mix of mountain guides, endemic media, ski writers, and London cool kids' – acing this very specific brief from Arc'teryx's global CMO was our mainstage moment to prove ourselves as the only agency that genuinely straddles the core-mainstream gap. Launching the brand's first European flagship in 2015 was huge for us, and I'm so proud of how we met the challenge. The fortuitous timing of a large British mountain guide event taking place the same day was quite handy, too."