[11 jul 2023]
ACM's New Client Might SHOCK! And AMAZE! You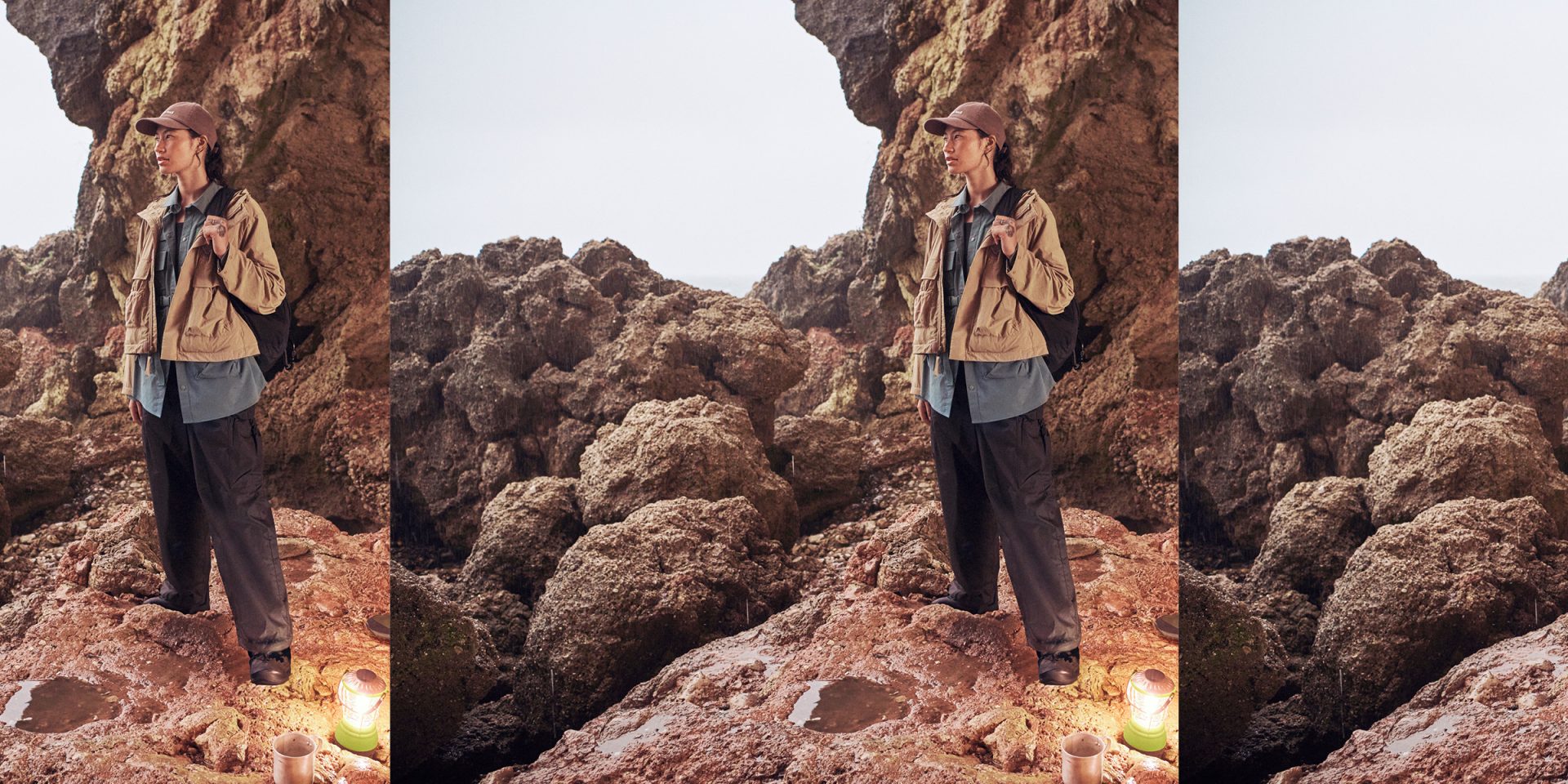 How – and why – our relationship with H&M Move came to be
What makes the perfect client?
Don't trust anyone who tells you they've cracked that one.
Your CEO's definition almost definitely doesn't tally up with ours. Ours, if you've had the privilege of finding our bright and fresh rebrand, is obvious: they're the brands that know what it is to take action to inspire.
They're innovators, pioneers, passionate seekers of improvement and equality. They know the issues faced in our outdoor cultures and want to help find a solution to them as much as we do; they will go out of their way to find it, and look to us to plot the route they take to get there.
This is such a defining part of who we are that we've scratched it into the virtual wood above our virtual door:
Take a deep breath…
"We created All Conditions Media to represent the cultures we love in the most meaningful way possible, working with brands that recognise the importance of this relationship and help to reinforce this connection by providing their customers with meaningful experiences that enhance their lives. This commitment means that we only work with the most innovative, technical, or heritage brands and companies, helping them take their stories to a wider audience in the most credible way possible."
That's the theory, anyway.
Right now, we ARE in a position where our client stable matches this pretty lofty ideal. Arc'teryx, Finisterre, YETI, Danner, adidas, Brompton, GORE-TEX – innovators and cultural guardians, every one of them.
But it's not always been like this.
Decades of agency life have taught us that this 'perfect' business dances about and shapeshifts with the timeline of a company.
The hard reality of navigating an agency through almost 20 years, two recessions, one pandemic, and our current cost of living debacle led us to make some compromises. Compromises that brought in very necessary work, but that, in hindsight, didn't quite match our ambitions. Hey PowerEgg, thanks for the memories!
Another definition of our 'perfect' – and one we have slightly more control over – comes from understanding exactly who we are as an agency, a team, and a company, and how we can communicate this in the best way to snag new business that fulfils our goals.
Yeah, that point might need some explaining, so let's be blunt: ACM has a legacy issue.
Sure, our existing clients totally get that we're a fully integrated agency; we'll help them with a strategy and then recommend the ACM services that'll rake in the results.
But our reputation as the comms agency that helped establish Arc'teryx and Finisterre, for example, as two of the most influential brands in the UK, often precedes us. Case in point: the (multiple) start-ups that have asked us to run a PR campaign that'll make them "the new Finisterre" (PSA – this is not an actual marketing strategy).
This was one of the main drivers behind the ACM rebrand you may or may not have heard about (you have, we bang on about it a fair bit).
It also explains why, these days, we're so picky about the work and the clients we take on.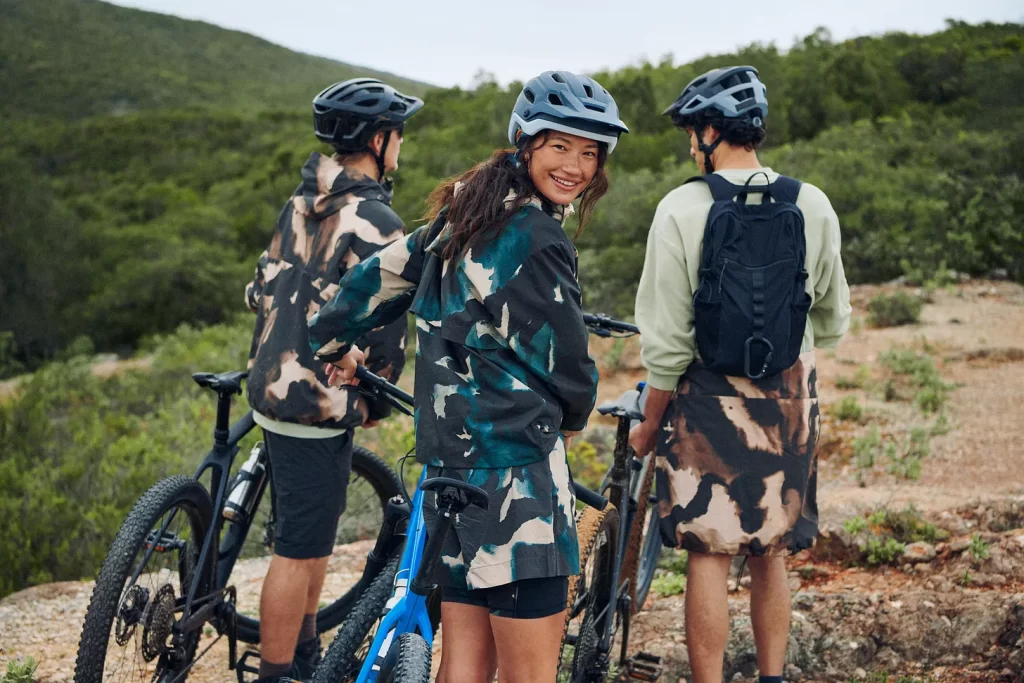 So then. To the latest name added to our client list.
When H&M Move – The newly launched movewear brand within the multinational clothing company, H&M – asked us to make a pitch for their new collection of innovative, technical, high-performance, and more sustainable outerwear, we were as chuffed as we were intrigued.
But after digging into the collection, the reports, the conversations, and the technical data, and asking some pretty bold questions of their team, we soon found out that YES, the collection has undergone some pretty intense testing from both internal and external labs; that YES, there are some huge new trademarked innovations we can shout about; that YES, H&M Move does have an understanding of what 'more sustainable' has to look like in the outdoors; and that YES, the garments could, feasibly, find a way into our own bags, packs, and luggage. We won't go into the details here (as riveting as the EN 20811 or ISO 811 method for testing resistance to water penetration through hydrostatic pressure is, it's not conducive to your midweek 'vibe') but believe us when we say, you'll hear all about them very soon (if you don't we've not done our jobs properly).
You're surprised. We were surprised. H&M Move was comfortably confident – read: classically Scandinavian – about it all.
While these technicals answered a lot of our biggest questions, we still had one huge one left to ask ourselves: where does a brand like this fit into our goal to work with brands who have purpose in our playgrounds and cultures?
Quickly, we learned that the H&M Move team really know what they're talking about. They know that their impressive technical credentials and materials would create the backbone of a highly successful outerwear comms plan – it's a tried and tested way to rake in the retinas in the massively engaged outdoor circles we move in, and a method we know very well. So it's little wonder that this is a course H&M Move expected us to plot them along to reach their target audiences.
But after a lot (a lot) of ACM team creative sessions, and in a 7.30pm Google Meet, we took a step down a new avenue and found ourselves in new territory that, we really believe, will help us democratise the outdoors with one of the world's biggest brands.
What's about to come is the result of perhaps the boldest move we've ever made in a pitch. One that paid off not only in terms of the work it has earned us, but the confidence it has pumped through the team; the way we justify our lived outdoor experiences as even more valid than data and reports; and the opportunity it gives us to make our outdoor cultures more accessible, using every service we have at our disposal.
This is what we do. This is why we do it. And the timing couldn't be more perfect.